Sapiens
Decentralized Human-centric User-controlled AI-driven Super Platform
Sapiens is a Decentralized Human-centric, User-controlled AI-driven Super Platform with personalized AI agents that not only empower individuals and monetizes their data and services, but can also be extended to families, virtual groups, companies, communities, cities, city-states, digital nations and beyond.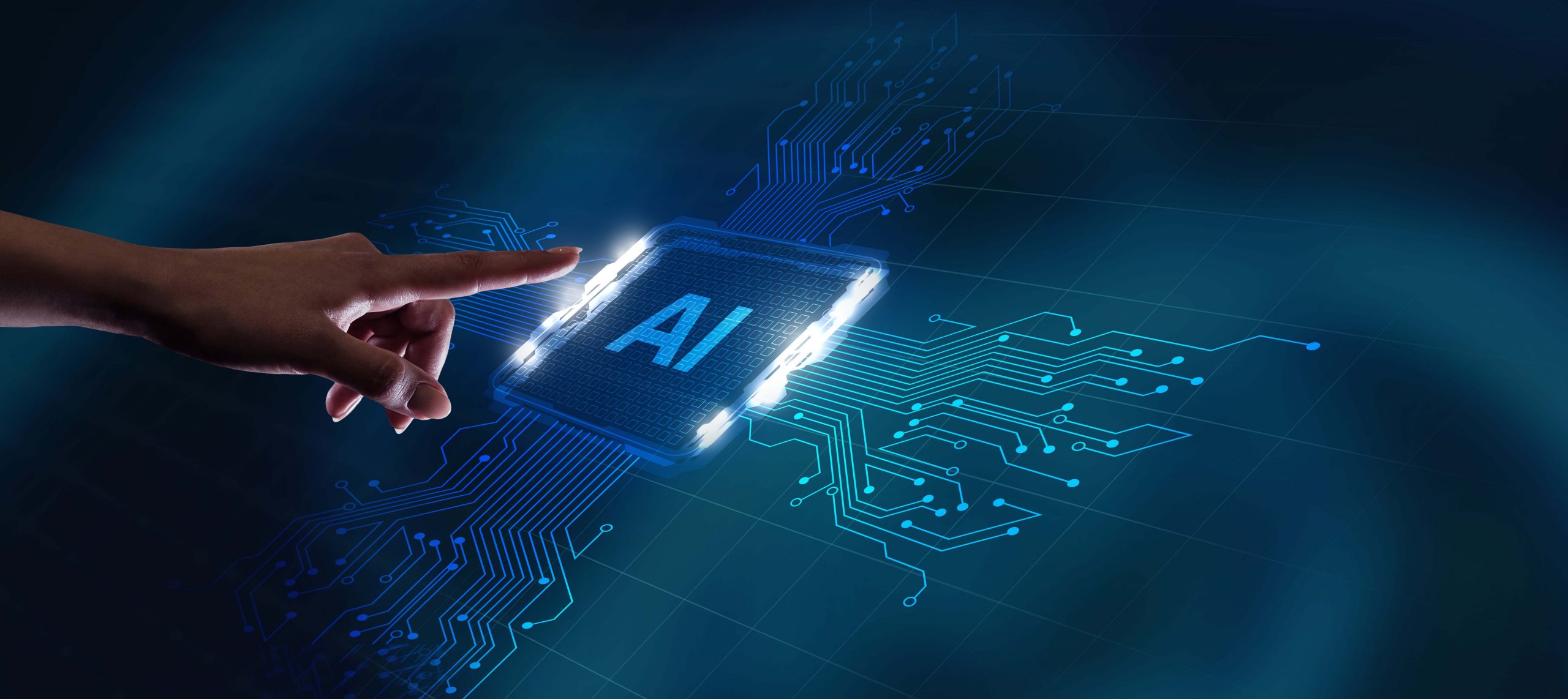 ---
Why Sapiens?
Sapiens addresses a huge gap in the market and society as there is currently no global solution of this nature at scale that makes life easier and more optimized for the user.
We also have a very fragmented apps and platform business ecosystem world-wide, but especially so in the West.
Nowhere do we have a solution where the user has full control of their own data with proper privacy and governance without being exploited, controlled, or manipulated in some way.
Users also do not have their own personalized AI agents that work for them and help to optimize their lives.
We also lack a global solution that helps the user to monetize their own data and services for their own benefit or for people that they want to benefit or for society more broadly.
We also do not have AI agents that function in a similar way but support and create benefits for smart families, smart virtual groups, smart companies, smart communities, smart towns, smart cities, smart city-states, and beyond.
Furthermore, there do not exist AI agents that try to optimize the connections between networked people that live within structures and even the connections across these hierarchical structures.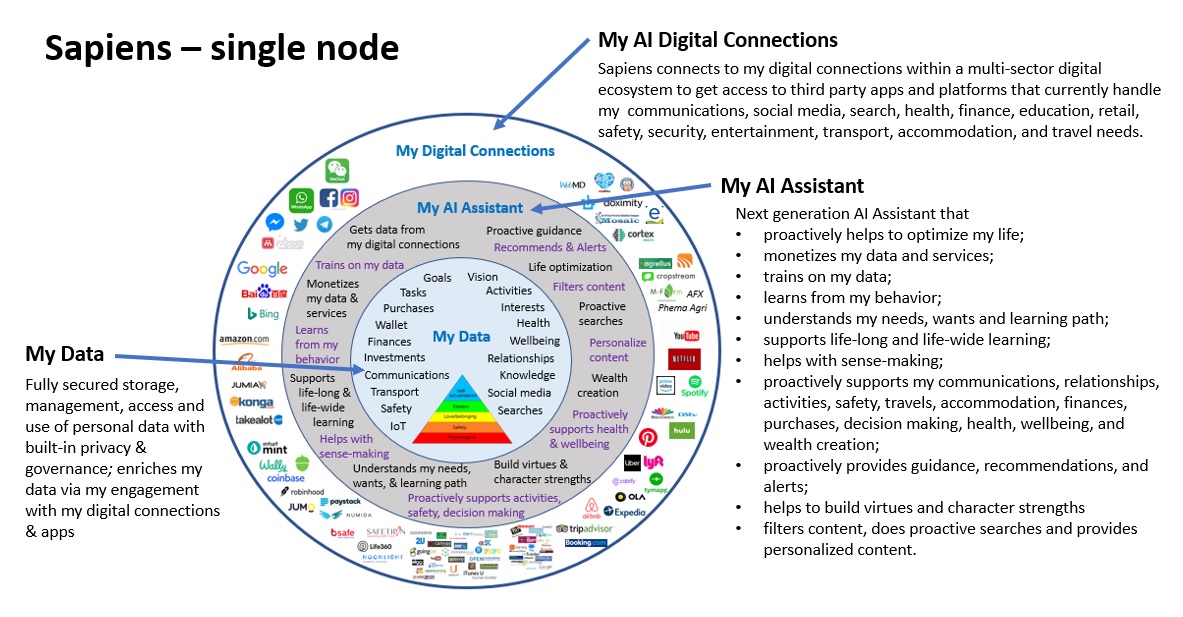 ---
Sapiens for the Individual User is a decentralized AI-driven user-controlled Super Platform that functions as a multi-side platform with both centralized and decentralized components and puts the user at the center and in full control of:
My Data

Fully secured storage, management, access and use of personal data with built-in privacy and governance; enriches my data via my engagement with my digital connections and apps.

My AI Assistant

Next generation AI Assistant that proactively helps to optimize my life; monetizes my data and services; trains on my data; learns from my behavior; understands my needs, wants and learning path; supports life-long and life-wide learning; helps with sense-making; proactively supports my communications, relationships, activities, safety, travels, accommodation, finances, purchases, decision making, health, wellbeing, and wealth creation; proactively provides guidance, recommendations, and alerts; helps to build virtues and character strengths; filters content, does proactive searches and provides personalized content.

My Digital Connections

Sapiens connects to my digital connections within a multi-sector digital ecosystem to get access to third party apps and platforms that currently handle my communications, social media, search, health, finance, education, retail, safety, security, entertainment, transport, accommodation, and travel needs.