It was a pleasure and honour to participate as a keynote speaker at ROBOT WORLD 2023 in Seoul, South Korea from 11-13 October 2023 on "Pushing AI Innovation to Develop State-of-the-art Personalized AI, Intelligent Agents and Robots on Trustworthy AI Guardrails for a Decentralized Sustainable World" and also participating in panel discussions on AI and Drones.
Presentation:
https://drive.google.com/file/d/1rtLKGY0fofckmb-QtPZe6YiiM0m9T9hS/view?usp=sharing
Thanks in particular to Dr Heechoon Kwon for his incredible hospitality and that of his colleagues. This is my first visit to the impressive city of #Seoul, South Korea. The Robot World 2023 conference provided a wonderful glimpse into the future of AI-enabled robotics and the full scope of what was presented was a stunning experience! Well done to everyone involved!
Other speakers included John Kamara, Dr Amit Kumar Pandey (Ph.D.), and Dr Heechoon Kwon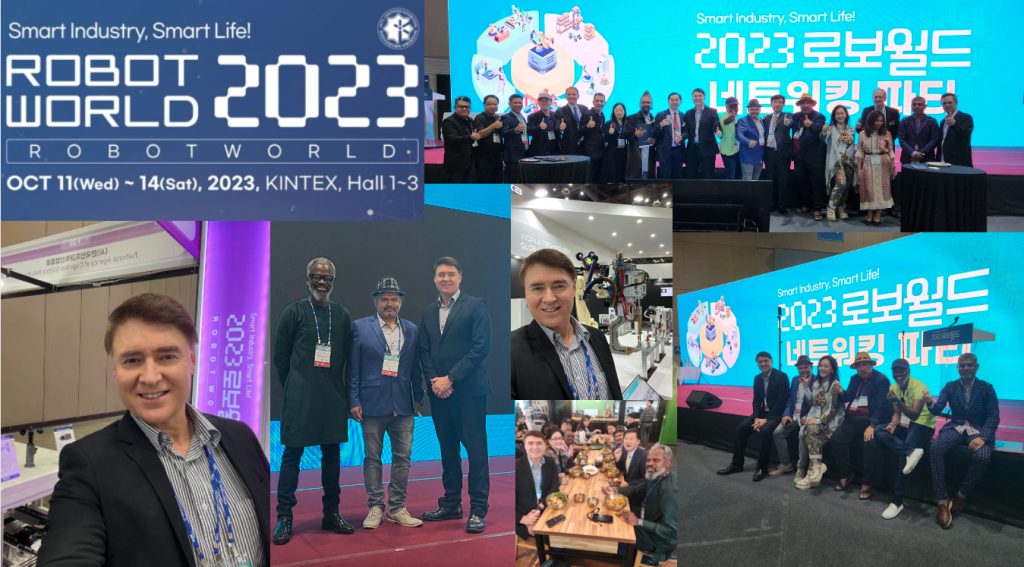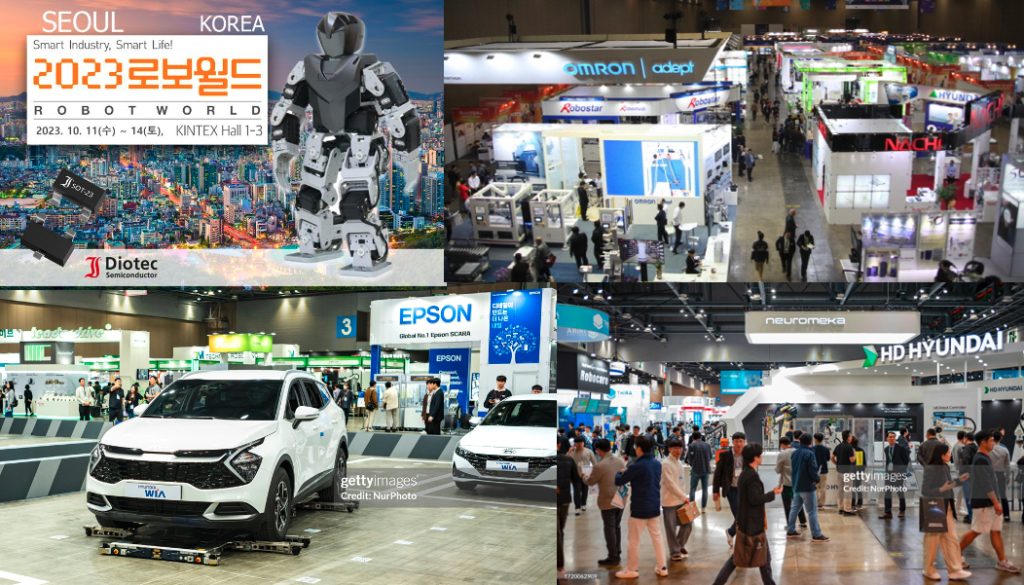 Robot World 23 Conference Korea Science and Business Association
Latest Interview – CXO Magazine: https://www.cxomagazine.com/creating-transformative-solutions-for-a-better-future/ 
AI and Web3: The Next Generation of the Internet for a Decentralized World
Article: https://www.digitalfirstmagazine.com/ai-and-web3-the-next-generation-of-the-internet-for-a-decentralized-world/ 
Democratizing Artificial Intelligence to Benefit Everyone: Shaping a Better Future in the Smart Technology Era (jacquesludik.com)
Democratizing AI Newsletter: https://lnkd.in/eK8AxHG2
The Jacques Ludik Podcast: https://lnkd.in/dyEbdWsG
Heechoon Kwon, John Kamara, Amit Kumar Pandey (Ph.D.), Machine Intelligence Institute of Africa | MIIA, Cortex Logic, Adanian Labs UK , AICE Africa, SwissCognitive, World-Leading AI Network, Cirrus AI, AI Africa Consortium, DSNai – Data Science Nigeria, Zindi